Every now and again one must stop to give thanks. Even with all the "ugly" laced in life, one has to admit that the charms far exceed the repulsions. I think we all agree that the "bad" is necessary in order for us to see just how great the "good" truly is. With that being said, allow me to bring your attention to one of the "good" things in life.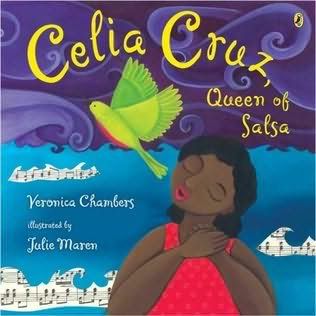 I recently came across a picture book that had me absolutely tickled! I was so taken with the book, that I called two girlfriends of mine and read them the book in its entirety. The book was titled "Celia Cruz: Queen of Salsa", by Veronica Chambers. Veronica Chambers did an excellent job in talking about Celia Cruz's upbringing in Cuba and in the United States. She spoke of the challenges Celia faced, her singing and her love for Pedro Knight. (I smile as I think of Pedro Knight and
su cabecita de algodón)
.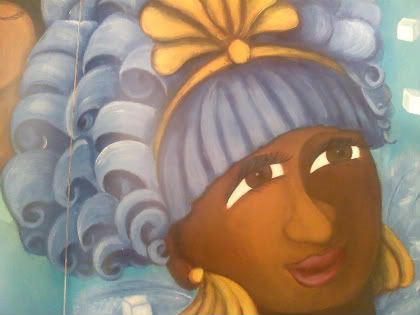 The illustrator of this gem is Julie Maren. Julie did a magnificent job capturing Celia in all her colors! Celia Cruz was well known for her vibrant colors and breathtaking wigs. She was known for her flamboyant sense of style which was depicted beautifully in the artwork of this book.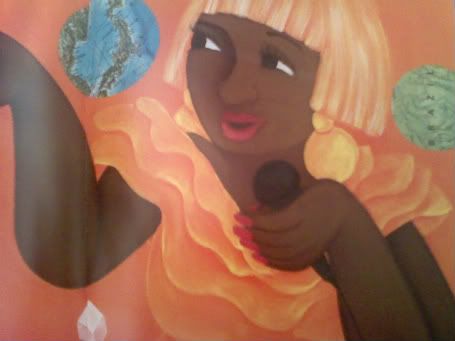 There is a poet by the name Czeslaw Milosz who wrote a poem titled, "A Confession". The first line of the poem always makes me smile because, it's funny and odd to think that if one should be placed in front of a higher power or the Lord, that the first thing he'd say was how he loved strawberry jam as part of his confession. Below is an excerpt of that poem:
My Lord, I loved strawberry jam
And the dark sweetness of a woman's body.
Also well-chilled vodka, herring in olive oil,
Scents, of cinnamon, of cloves.
So what kind of prophet am I?
Well if I were placed in front of the Lord to confess of the things I was most thankful for and loved, I'd certainly think of this book as part of my list. I'd begin like this:
For Celia
My Lord, I loved frijoles negros,
the guaracha of her walk
the azuquita of her voice.
I fancied the colors of the rainbow,
the banging on congas,
the hunger of Salsa.

My Lord, I loved pan Cubano
con strawberry jam.
What does this all mean?


Frijoles negros
(literally "black beans" in Spanish) is a nutritious dish made with black beans, prepared in Cuba, Puerto Rico, Mexico, and several other nations in Latin America.
Pan Cubano
- Cuban bread
Guaracha
- The guaracha is a genre of Cuban popular music, of rapid tempo and with lyrics
Azuquita
- sugar
Su cabecita de algodón
- his head of cotton